Escape from Antrim Escape 3 is one of the best hidden object type games on iphone, but those hidden stones sure are hard to find! Here's a simple guide to finding the Hidden stones in Antrim Escape 3
Where to look for Antrim Escape 3 Hidden Stones
1. Look carefully at this rocking horse's eye.
2. In Antrim a bed isn't just a bed! Look at the Foot of the bed.
4. You need to zoom in to look carefully for this Antrim Escape hidden Stone .Zoom in on the earring/necklace display. Behind the pink necklace is another stone.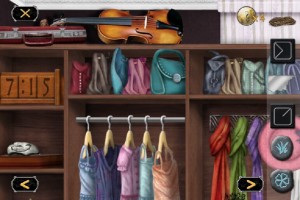 5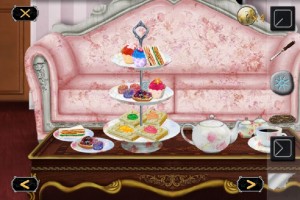 6
6. In Antrim Escape 3 even the desserts tray is mysterious!Look behind the treats on the second level of the platter.
Now you're ready for one of those famous Antrim Escape puzzles, go back to the closet. On the left side, below the wooden pieces showing the time, is a puzzle. (It's above the blue jewellery box). Tap on it. Remove the mask. Place the six stones you found in a spiral, from lightest to darkest (like on the mask). They'll look like this in the end, and finally the Antrim stethoscope will be shown to you: