Kickstarter, that modern day Library of Alexandra, hive of buzzing talent and creativity is sure delivering lately. We're very thrilled to see the Final Fantasy spin off just reach its goals in the dying hours and so our trending eyes have turned to the next exciting thing: Smart Headphones.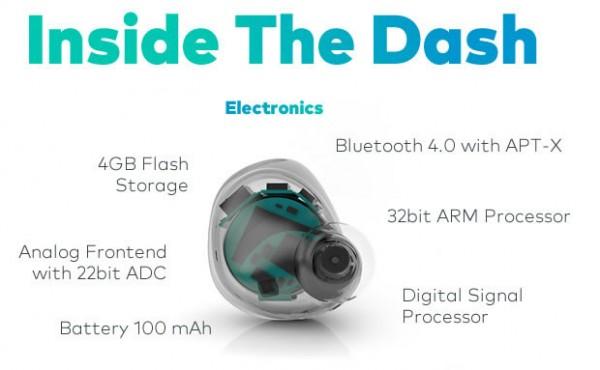 With the epigram Smart being the trending phase of the last few years we're surprised that it hasn't been attached more willy nilly to headphones. The Dash look very sexy with scifi blue rim lights and the feature set looks even sexier,and the community thinks so too with the smart headphones smashing through their goal in a handful of days.
As for The Dash feature se,obviously expect a de rigeur wireless capability (Bluetooth 4.0 and aptX), touch controls ,on board memory, smartphone connectivity,and the body tracking faculties that make these smart headphones desirable:training feedback,oxygen saturation sensors,ambient sound occlusion-or inclusion if you wish and full app support. Arriving in store hopefully this year if we can find these
excellent headphones
we hope to give them and the accompanying app a full spin,maybe we'll even be cool and try out the review underwater to test their waterproof abilities!